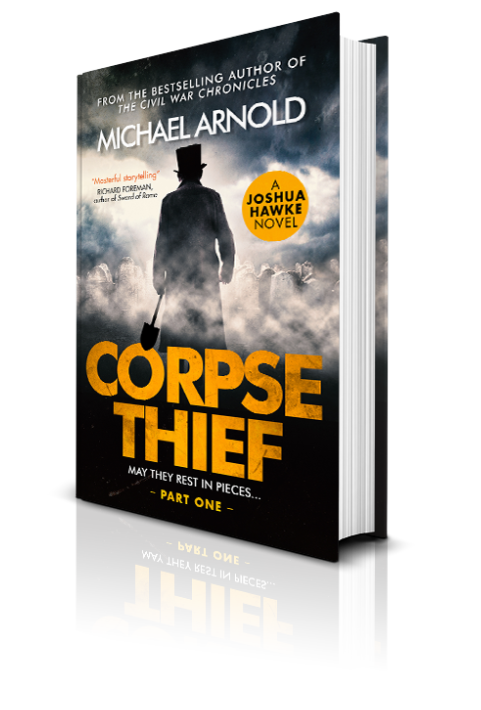 It is 1821. A young girl has been brutally murdered.
With the gruesome circumstances of her death pointing to the supernatural, the authorities are desperate to identify the killer before panic and hysteria bring anarchy to the streets. The Bow Street Runners cannot penetrate the wall of silence shielding the thieves and cutthroats infesting London's squalid rookeries. In desperation, they must seek help from less traditional quarters.
Joshua Hawke is a body snatcher; one of the notorious Resurrection Men. Haunting the shallow graves of crowded and putrefying cemeteries, he makes his living through the supply of fresh corpses to the city's anatomy schools. Hated and feared by common folk and threatened by rival gangs, he must battle to survive the dark alleys, smoke-filled gin palaces and notorious slums through which the rotten underworld is woven.
When the Runners come calling, Hawke has no choice but to investigate the girl's mysterious death, and it is not long before he begins to suspect that he has stumbled upon something reaching much further than the isolated murder of a street urchin.
Soon it is his own life that is threatened. His quest takes him from the deadly rookeries of St Giles, to the Portsmouth docks, all the way up to the Palace of Westminster, where great and powerful enemies lay in wait. And with each step, the demons from Hawke's own past are closing in.
Because Joshua Hawke is not all he seems.

-->