2011-2018 © RJA WebDesign All rights reserved
For news of venues where Mike is appearing, please see the EVENTS page.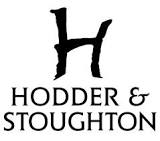 If you love Historical Fiction and want kickass action, solid plotlines and of course danger coming from every direction then you really have to read Michael Arnold. He has a great way of bringing the English Civil War to life as well as blending historical fact into the tale to help give it an extra edge.
Back this up with great prose, magical pace and of course a lead character that you just love to spend time around makes this a series that is not only a pure joy to read but a wonderful piece of escapism from the real world. Great stuff.